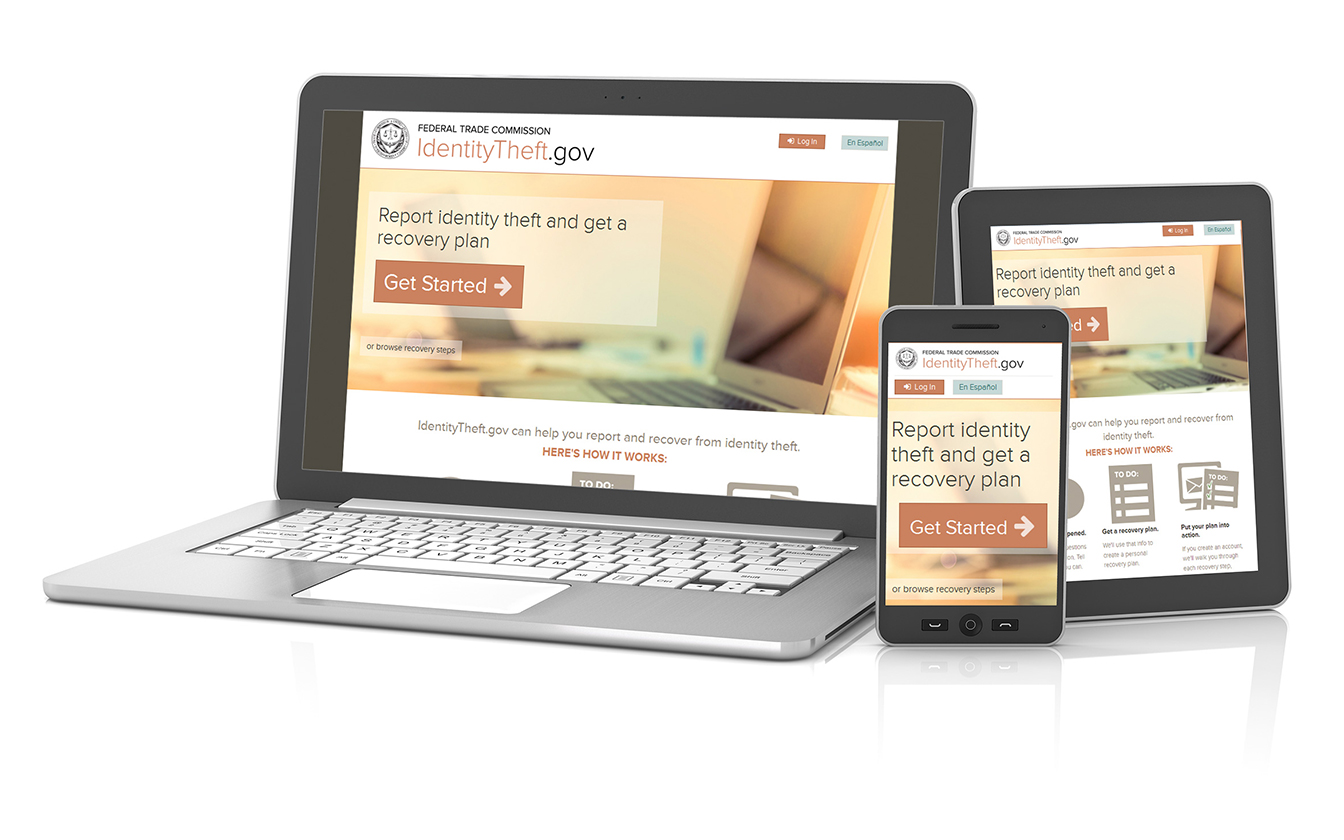 I collaborated on user interviews, created personas, produced wireframes, front-end design comps and various documentation.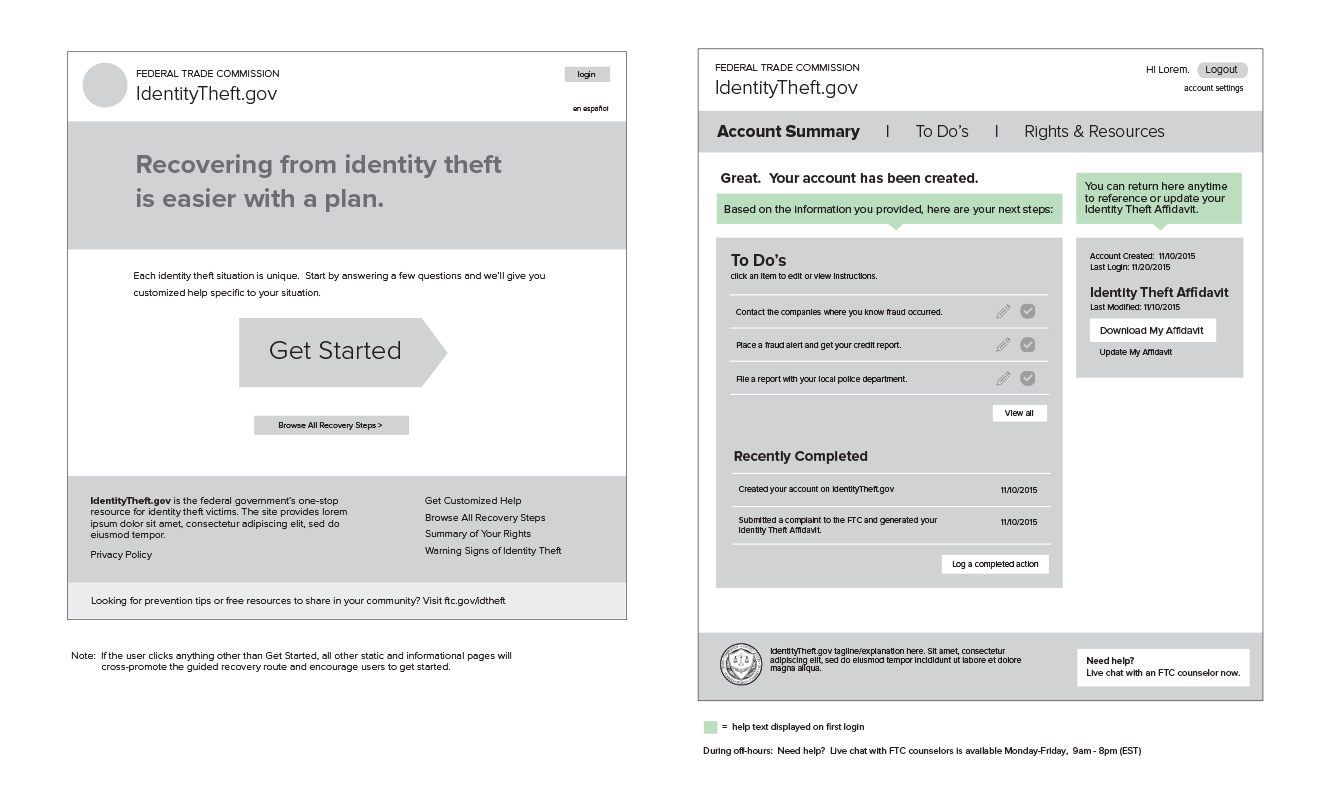 I also collaborated on all aspects of usability testing and QA.
Prior to launch, only 37% of identity theft reports were submitted online.
After launch, online reports spiked to 68% - both saving money and providing better citizen service in the form of more tailored recovery plans.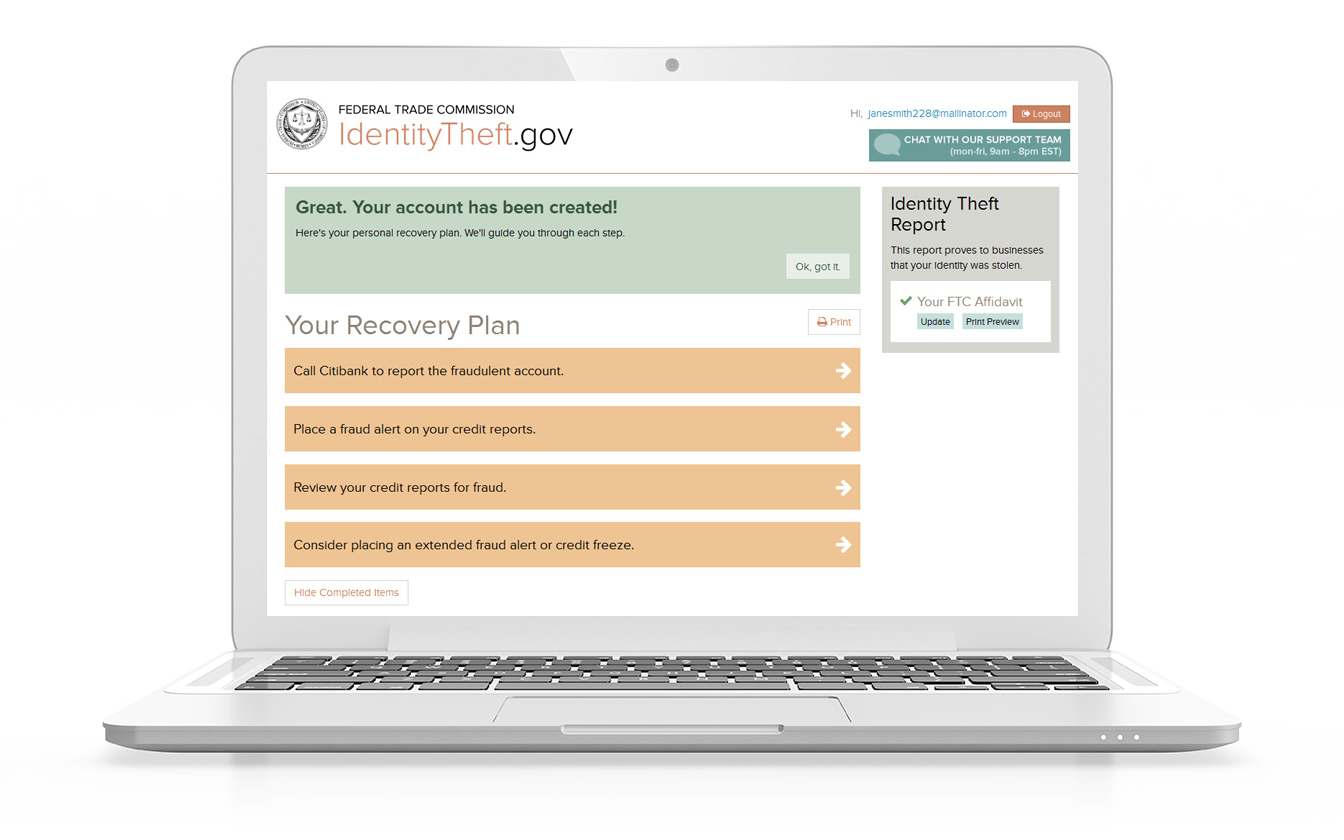 Honors:
Won the 2016 Center for Plain Language Grand ClearMark Award recognizing the highest achievement of "clarity and simplicity."
Won the 2016 ACT-IAC Impacter Award recognizing "greatest magnitude of innovation results and benefits" among "the brightest minds in government IT problem solving."
Nominated for a 2017 Service to America Medal from the Partnership for Public Service, recognizing "the many ways our government is making our country better, safer and stronger."